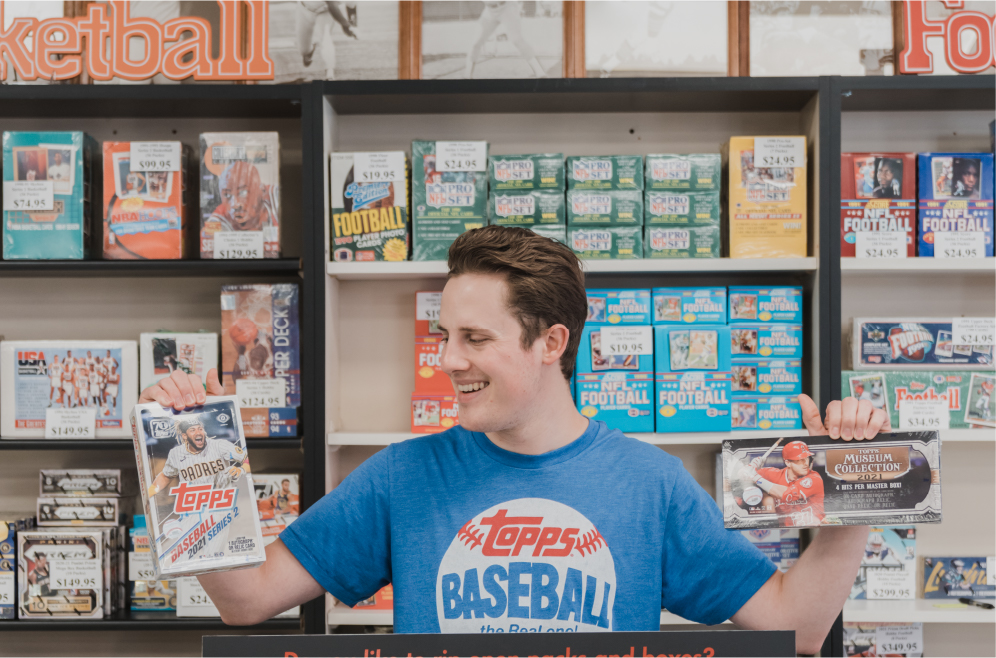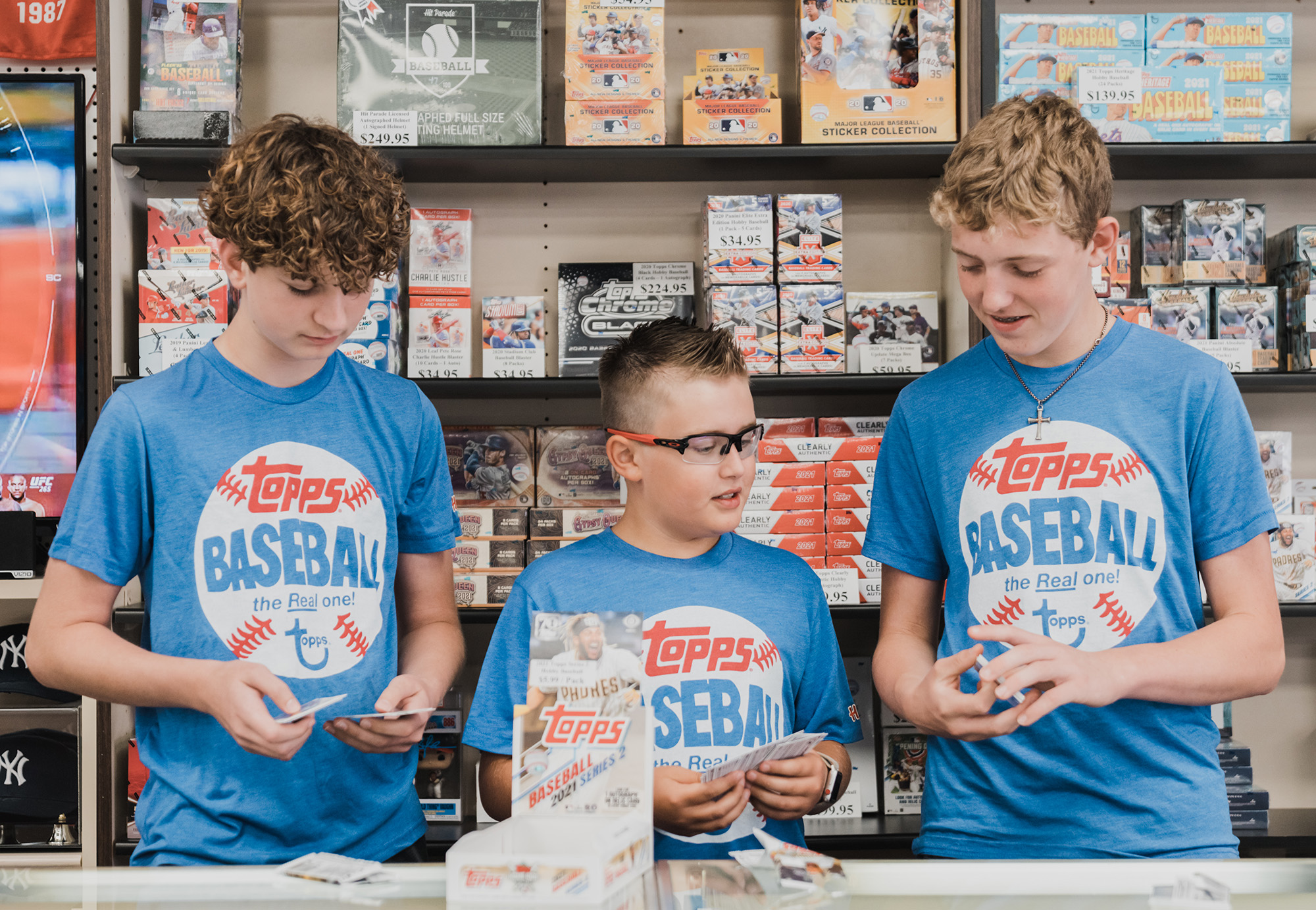 Individual Trading Cards
One of the most popular areas in our store is the star player section of individual trading cards. Card collectors have been known to spend multiple hours shopping in this section. Be prepared to spend plenty of time looking through the massive amount of inventory that is available. We have (160) 3-Row boxes on our showroom floor that hold 1/2 million trading cards that customers can put their hands on. The cards are all sorted and organized by sport, and then sorted again alphabetically by player or team names. We have star player sections that are full of cards for nearly every major sport. Do you collect cards of a certain player? If so, our store will be a perfect fit for your needs. You can also shop online 24 hours a day in our beckett.com store to access even more of our 10 million card inventory.
Sports Gift Items
Are you looking for a gift to surprise that special sports fan in your life? We offer a huge variety of gift items for nearly every major sports team. For example, we have over 200 different St. Louis Cardinals gift items in stock today! Whether it's a baby bib for a newborn, a pennant for young fan to hang in his bedroom, or a custom framed piece of memorabilia to display in a nice office, we can cover all the bases. Stop by our store and we will be happy to show you the current inventory that is available for your favorite team. You can also shop for gift items online 24 hours a day in our ebay.com store.